COSMETIC DERMATOLOGY

Attractive, youthful-looking skin is healthy skin. If skin care hasnít always been a top priority, now is a good time to start. We will create customized treatment plans featuring state-of-the-art and clinically tested techniques and procedures especially for you.
PROFESSIONAL
Our staff is highly respected as professional and well trained. We provide compassionate care combined with experience and advanced technology. If you have a question, please ask.
†


MEDICAL DERMATOLOGY

Providing the latest and most comprehensive medical dermatology services and treatments to protect your skin and health.

†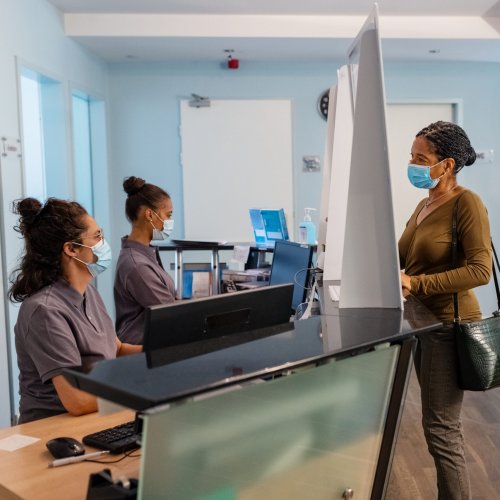 Welcome to Dermatology and Laser Center!
We are looking forward to meeting you and caring for allyour dermatology needs!
Please click on the link below to access our New Patient forms. Print them ahead of your appointment so you can fill the paperwork out at home and bring them with you.
When you arrive, you will need the following:
Identification (Driver's License or Other)
Insurance Card
New Patient Paperwork
Vaccination Card
If you have any questions, please contact the office at any time and we will be more than happy to help!
If you do not have access to a printer or would rather fill out the paperwork in the office, please arrive 15 minutes ahead of your appointment time and you can complete them here.
Thank you!